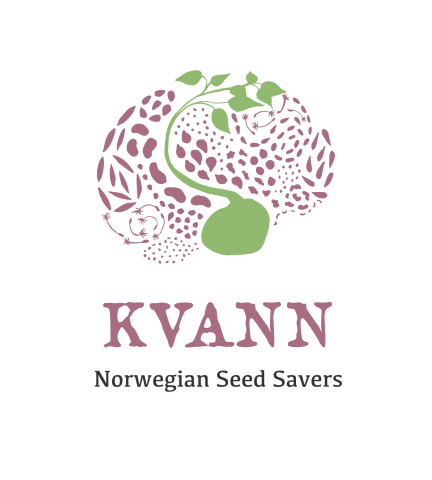 Full Name
Andrew McMillion
Member for
1 year 5 months
Bio
I am a board member of the Norwegian Seed Savers which is Norways Community Seed Bank. I have a small ecological farm with a 300 2m greenhouse where I trial a large variety of plants. My hope is to work with other plant breeders on adapting plants to the conditions we will experience in the nordics in 20-40 years time. As global warming increases it will be central to have plants that have already adapted to conditions we will can project we will experience.
Mailing Address
Norwegian Seed Savers
Brautergutua 120
2150 Årnes
Norway
Volunteer Background
I have a small ecological holding in Norway with a 300 m2 greenhouse which I use for trialing plants that might be adaptable to Nordic conditions taking global warming into account. I am a board member of the Norwegian Seed Savers.
Favorite Crops & Least Favorite Crops
I grow many varieties of squash and have been looking for varieties that do well this far north. Mandan Squash is my latest favourite which does well here. I also grow mouse melon, Ashitaba, Shetland Kale, EFN Grex Daubenton/PTC Kale, Super Hardy Kiwi, Yacon, Japanese Sweet Potato, Amaranth, Quinoa, Paw Paw, Hazel, Chestnut, Cherry, Apple, Grapes and a slew of Alliums and semi-wild to wild perennials from all over the world.
Growing Experience
Growing food
Starting seeds
Growing perennials
Hand pollination
Seed-saving
Plant breeding
Space Available
Kitchen-garden's worth (41 to 100 sq. ft)
Soil Details
I've worked significantly with the soil in the past years. The greenhouse is all raised beds with a mix of loam and compost. Its high quality.
Growing Location Descriptors
Neighbors' Crops (within 1/4 mile)
In Norway farmers are not into risks, thus its almost always annual cereals and potatoes. No contamination issues or cross-fertilisation issues.
Neighbors' crops (within 1 mile)
Wheat, Oats, Potatoes.
Possible GMOs in the neighborhood...
Details
Norway is a GMO free country by law... for now.
Other relevant information
Deer and groundhogs are a constant threat. I trap groundhogs constantly and will eventually need to fence off sections against Deer.