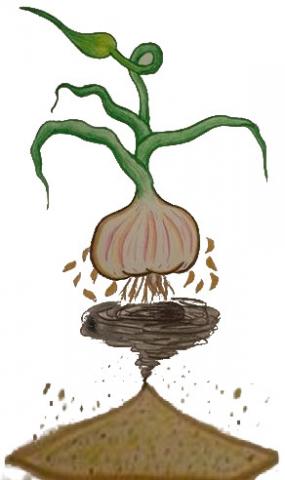 Full Name
Michael Billington
Member for
1 year 3 months
Bio
I am born and raised in rural Montana. My admiration for untamed land fuels my inspiration. I live on the Flathead Reservation near Flathead Lake just south of Glacier National Park.

I own and operate two plant related businesses. One is the Native Seed Foundation. Its purpose is to collect, clean and distribute native seeds (primarily shrubs) for landscape restoration purposes. We sell over 2000 pounds of native seeds each year. The other business is Nourishing Roots Farm. Originally it had its roots in consulting and implementing food security related property development. It now primarily focuses on selling perennial vegetable nursery stock and Garlic.

My main points of focus in the world of plant breeding include: Growing Apios americana (Groundnut) that has larger and denser tubers that grow close to the surface; Growing Crambe maritima (Sea Kale) that is less bitter; Improving the yields of aerial tubericles on Dioscorea polystacha (Mountain Yam) and selecting for horizontal growth habits of the main tuber; Selecting for Rumex acetosa that seldom produces seed stalks (French Sorrel); Eliminating the fiberous core of Sium sisarium (Skirret); Improving the volume of yield of Stachys affinis (Mint Root); Selecting for less pungency in regards to Levisticum officinale (Lovage); Selecting for more plump and less bitter stalks of Petasites japonicus (Fuki); Reducing the bitter qualities of Polygonatum biflorum (Giant Solomon Seal); Improving tuber size, yields, and storage ability of Sagitarria latifolia (wapato); Increasing the gerth of the winter shoots of Hablitzia tamnoides (caucaus mountain spinach).

I wish to obtain tissue culture (or seeds) of Buffalo Gourd (Cucurbita foetidissima), and Good King Henry (Blitum bonus-henricus), and Turkish Rocket (Bunias orientalis). Once I own land (instead of lease) I will shift my focus to include: Chestnuts, Hazelnuts, Serviceberrys, Osage Orange and Hardy Kiwis.


Mailing Address
Nourishing Roots Farm
PO BOX 1191
Polson, MT 59860
United States
Educational Background
Studied at University of Montana: Agroecology, Indigenous Studies, Wilderness Minor

Apprenticed under:
David Ronniger: Original person to introduce over 150 varieties of potatos to the United States and one of the first Native plants seedsman of the Northern Rocky Mountains.
Mark Vandermeer: Lead landscape ecologist and forester of Water Shed Consulting
Dale Cooley: Shoe String Gardens (30 year old zone 4 food forest modeled after abandoned Hawaian Food forests)
Rod McIver: Apple Coniseur
Sepp Holzer: Ambitious Permaculturalist
Volunteer Background
Father. Husband. Farmer. Seedsman. Montanan. Plant Geek. Human.

I feel that plants provide the only lasting solution to planet wide ecological decimation and intensifying "natural" disasters.

I have studied closely with some of my regions most innovative plant people. I closely monitor developments on the fringe of agricultural innovation. I believe in the power of perennial polycultures to reshape the way humans interact with nature.

I have a farm and seed warehouse at my Aunt-in-Laws that allows me to focus on long term projects. It is where I house my perennial vegetable nursery and native seed business.

My experience in the plant world is relatively extensive. Major milestones are being the manager for one of 3 of Sepp Holzer's American projects for over 3 years, gathering and cleaning thousands of pounds of native seeds annually, and operating a 1 acre perennial vegetable nursery.

Luther Burbank and Nikola Tesla are two people that intrigue me to no end. I admire many others within the field including Eric Toensmier, Jonathon Bates, Bill Whitson, Grant Schultz, Sepp Holzer, Akiva Silva and countless others.
Favorite Crops & Least Favorite Crops
Best: Herbaecous Perennial Vegetables.

Worst: Salad Greens.
Growing Experience
Growing food
Starting seeds
Growing perennials
Hand pollination
Seed-saving
Plant breeding
Time Commitment
0-2 hours
Space Available
Small field (10,001 sq. ft. - 1 acre)
Soil Details
Deep loam deposited by a Glacial Dam bursting and releasing an ice age worth of organic matter.
Growing Location Descriptors
Neighbors' Crops (within 1/4 mile)
alfalfa
Neighbors' crops (within 1 mile)
Wheat, Alfalfa
Possible GMOs in the neighborhood...