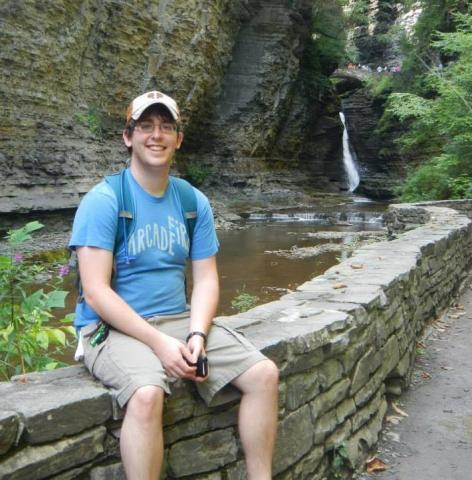 Member for
1 year 1 month
Volunteer Background
I'm a PhD student at Rutgers, but not in botany or anything – community development, actually! I'm interested in the community aspects of permaculture and I'm in the process of designing my yard in Gloucester City, NJ into a food forest and community education spot. If all goes according to plan, there will be 150 species in my yard, and testing and tasting new plants is a new found passion of mine. I'm also definitely interested in learning more about propagation and breeding.
Favorite Crops & Least Favorite Crops
Honestly, before this season, I'd only ever gardened annual vegetables, and I seem to handle them all pretty well. I'm really enjoying taking care of my perennials, though not much has yielded yet since it's so early on. Pawpaws are the tree that made me fall in love with obscure or native temperate trees, and those are the things I find most fascinating, though I'm interested in most other plants too. Definitely quickly becoming a plant geek!
Growing Experience
Growing food
Starting seeds
Growing perennials
Space Available
Nice backyard (401 - 2500 sq. ft)
Soil Details
The soil has been under grass for probably close to a century. The house was constructed in 1890 and has been kept as a lawn for about as long, with a couple garden beds interspersed. I've laid down quite a bit of compost, which has worked its way into the soil. We're only a half mile from the Delaware River, so soil is a bit sandy, but not excessively so. pH is definitely "garden" soil, at about 6.5. I am adding coffee grounds and will probably add some sulfur to further lower the pH in a small area for an "acid bed."
Growing Location Descriptors
Neighbors' Crops (within 1/4 mile)
Neighbors grow standard garden crops, mainly tomatoes, cucumbers, and peppers. Also, plenty of typical landscape flowers (hydrangeas, roses, etc.)
Neighbors' crops (within 1 mile)
Hard to say, though I'd have to guess very similar to my neighbors nearby. A big part of Gloucester City is very urban in form, mainly with rowhomes and not much yardspace, so not much is grown there. Otherwise very suburban – no farms nearby.
Possible GMOs in the neighborhood...
Other relevant information
I was concerned about the high number of wild cats in our area and that they might treat the area as a litterbox, but I haven't seen any evidence of that so far. We do have quite a number of squirrels here, but none of my nut trees are mature enough yet for me to know whether this is a problem.