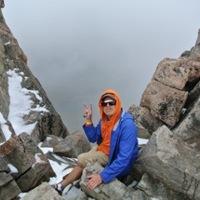 Full Name
Michael Curtice
Member for
6 months 3 weeks
Mailing Address
Grateful Gardens
11002 Prairie Village Drive
Omaha, NE 68144-4940
United States
Educational Background
B.A. Biology
Volunteer Background
I own/sustainably operate a vegan/organic urban farm (Grateful Gardens) in Omaha, Nebraska. My focus is crop seed production and market produce. I was raised on a very large Demeter/Biodynamic farm and have 40+ years of rural/urban farming, land/seed stewardship, seed saving, plant breeding. I utilize fermented 'dynamic accumulator' plants for soil conditioning and plant nutrition. I work within the confines of the environment around me and try to mimic its nuances whenever possible. I utilize 'edible' cover crops/live mulches for multiple useage and water conservation. I do seed work, stewardship and teach seed saving with/for Seed Savers Exchange, Seed Matters, Organic Seed Alliance, Rocky Mountain Seed Alliance, Garden Organic (U.K.) and various public library/national/international seed banks.
Favorite Crops & Least Favorite Crops
Like:
Tomatoes
Peppers
Corn
Beans
Peas
Eggplant
A plethora of herbs/medicinals

I haven't met a plant that doesn't teach me something, be it good or bad, it doesn't matter to me. Being engaged in/with Nature is where it's at with me.
Growing Experience
Growing food
Starting seeds
Growing perennials
Hand pollination
Seed-saving
Plant breeding
Other
Space Available
Big backyard (2501 - 10,000 sq. ft)
Soil Details
I use cover crops and mulches with the addition of crop rotation, carbon sequestration and 'dry-farming' throughout my property in helping achieve sustainability and proper soil conservation.
Growing Location Descriptors
Neighbors' Crops (within 1/4 mile)
Tomatoes, watermelons, peppers
Neighbors' crops (within 1 mile)
Tomatoes, watermelon, peppers
Possible GMOs in the neighborhood...
Details
None that I know of in my area. Sadly, there aren't many people gardening around me. I'm always trying to sway folks towards seeds.
Other relevant information
I practice 'dry-farming' with my 'in ground' tomato crop. I do have automated soakers, rain barrel and filtered water irrigation available.
Other
Various Grafting Techniques
'Dry-Farming'