The Experimental Farm Network (EFN) facilitates collaboration on plant breeding and sustainable agriculture research in order to fight global climate change, preserve the natural environment, and ensure food security for humanity into the distant future. We believe participatory plant breeding on a massive scale will lead to breakthroughs to help us not only adapt to climate change, but actually stabilize the climate.
Founded in 2013, EFN is composed of farmers, gardeners, plant breeders, and researchers, amateurs and professionals alike. The network's main organizing tool—this open-source website—is free to use and open to all.
EFN is administered by a Philadelphia-based 501(c)(3) non-profit cooperative committed to social, racial, and economic justice, and dedicated to practicing organic agriculture along agroecological principles.
---
---
---
Co-Founders: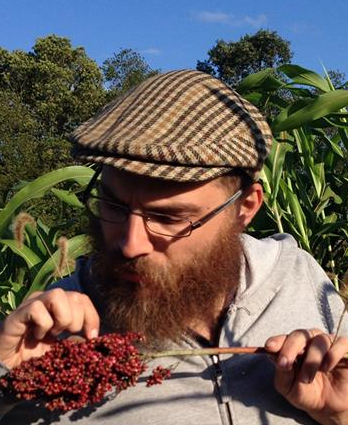 Nate Kleinman
Nate was born in Philadelphia. He graduated from Abington Friends School in 2000 and from Georgetown University's School of Foreign Service in 2004. After college, he worked as a landscaper, spotlight operator, camp counselor, and office manager before pursuing a life of activism. He has since then primarily sought work in politics and organizing, though he quit his last "real job" in 2012 (with the Service Employees International Union). He is grateful to be able to consider himself equal parts farmer and organizer today.
As a volunteer, Nate has been involved in efforts ranging from the Sudan Freedom Walk campaign to Occupy Sandy. He helped found InterOccupy, an open communication platform for activists, and used it to help start Occupy Sandy New Jersey. He ran for U.S. Congress in 2012 and was called "the first Occupy candidate" by Politico. He has served on the Executive Board of the Project for Nuclear Awareness, the Cumberland County (NJ) Long Term Recovery Group, GMO Free Pennsylvania, and the Jewish Social Policy Action Network. He is a member of the Seed Advisory Committee of the Non-GMO Project and the Education Committee of the Northeast Organic Farming Association of New Jersey. As a plant breeder and experimenter, Nate has a broad range of interests, but he is most excited at the moment by sorghum, chestnuts, potato onions, beets, jojoba, mayapples (Podophyllum), Lepidium, Crambe, and currants (Ribes).
Nate on EFN: "The twin scourges of our time are climate change and injustice. I hope EFN will serve to combat both. By generating and sharing more sustainable alternatives for farmers and consumers, we can not only create an agricultural system geared toward climate change mitigation, but also challenge some of history's most destructive corporations. Our current system is unsustainable. We need to build something better."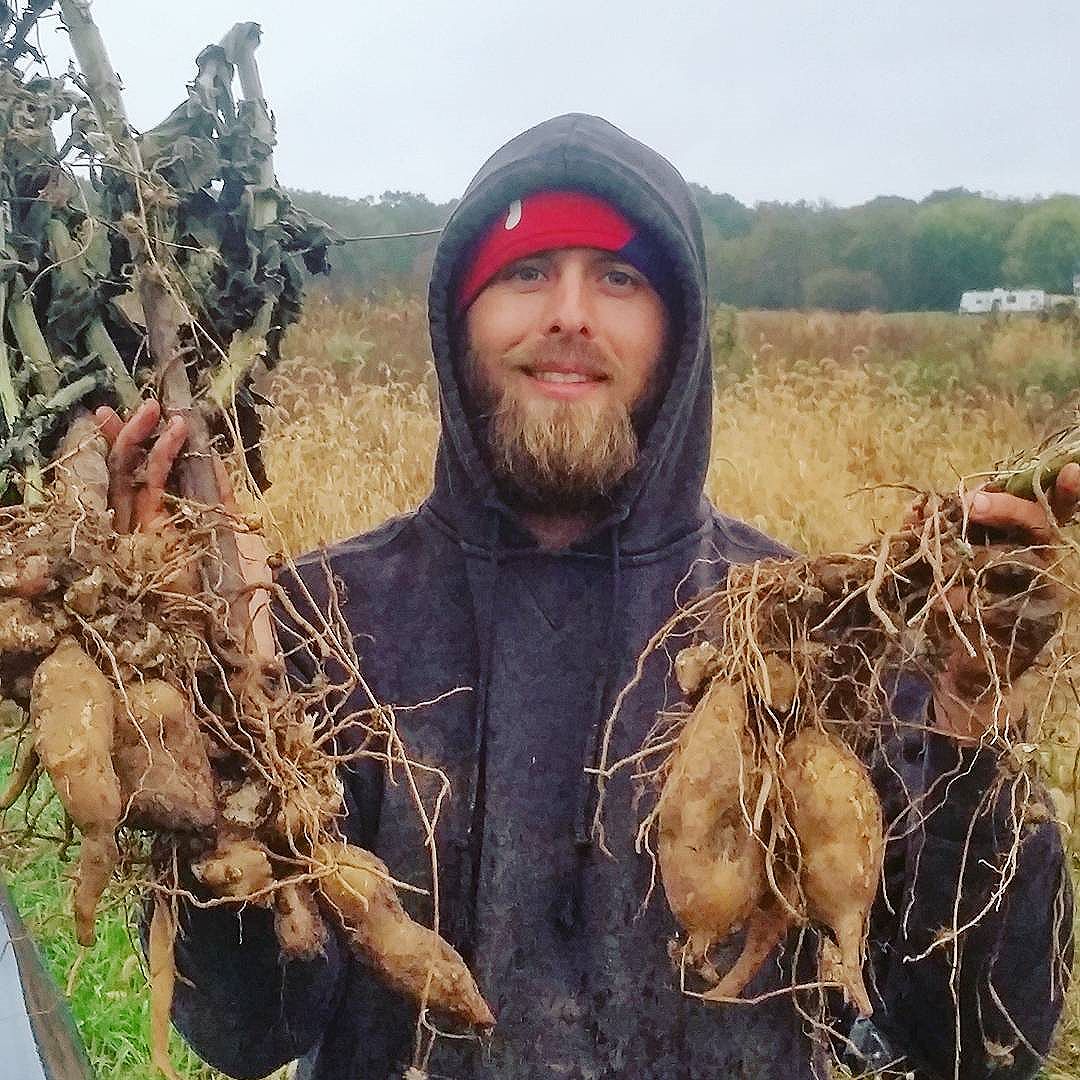 Dusty Hinz
Dusty hails from Richfield, Minnesota. He attended Augsburg College in Minneapolis. After college, he co-produced a political journalism program on KFAI, a volunteer-based community radio station. He was a founding member of the Concrete Beet Farmers, a successful urban farm that still flourishes today in the Twin Cities (as Stone's Throw Urban Farm).
In late 2011, Dusty moved to Philadelphia. He was a rider and member of the Pedal Cooperative, a non-profit residential and commercial compost pick-up service using bicycles with trailers, and with resulting organic matter delivered to community gardens. Dusty has also been very active in urban farming in Philadelphia. He has direct experience with for-profit, non-profit, and guerrilla gardening models, and you can guess which one he enjoyed the most.
Dusty spends a lot of time contemplating our manifold environmental and social crises, and how we can address these crises through practical means. He believes the trajectory of neoliberal globalization and our fossil fuels-based economy is woefully at odds with the health of ecosystems the world over. He is passionate about building a resilient future from the ground up, and thinking deeply about what is actually sustainable. Dusty's favorite writer of our times is Chris Hedges, and he recommends reading his new book "Wages of Rebellion: The Moral Imperative of Revolt" to all concerned human beings. He co-founded the Experimental Farm Network with Nate Kleinman because it is a direct-action approach to addressing the food system crisis: we are empowering individuals to create a collaborative, solutions-oriented community.