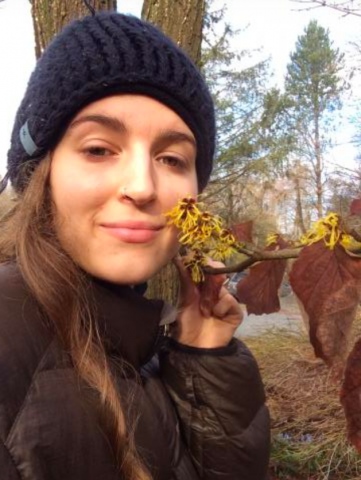 Full Name
Michalina Hunter
Member for
5 months 2 weeks
Volunteer Background
I am a gardener, seed saver, beekeeper, and herb lover living in the Pacific Northwest of Canada.
Favorite Crops & Least Favorite Crops
I love growing multi-use crops (eg. Medicinal/edible/pollinator food/nitrogen fixer). I love pushing the boundaries of our growing zone. I love growing root vegetables too.
I do not like to grow things that are long season day length-dependent, that requires covering in our short season (ie oka).
Growing Experience
Growing food
Starting seeds
Growing perennials
Hand pollination
Seed-saving
Time Commitment
0-2 hours
Space Available
Small lot (101 - 400 sq. ft)
Soil Details
The soil is generally acidic in our region. Patches of clay, and patches of sandy soil. We work hard to amend our soil to build organic matter and fertility.
Growing Location Descriptors
Neighbors' Crops (within 1/4 mile)
Too many to list... maybe backyard gardens.
Neighbors' crops (within 1 mile)
Same as above.
Possible GMOs in the neighborhood...
Details
No GMOs in our town, no large scale agriculture.
Other relevant information
Wet springs with lots of slug pressure. Will probably be moving in fall 2019 but plan to bring perennials with us.
Other
I managed a school garden and greenhouse for a few years. Started a seed library in town and deliver seed saving workshops. I have a good understanding of native pollinators.