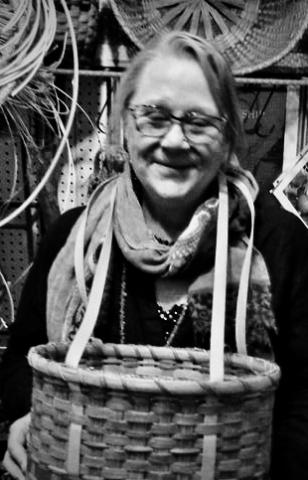 Member for
2 years 2 months
Volunteer Background
I live in South Coastal New England with Chickens, a Dog and a Cat on less than half an acre.
I grow a myriad of fruit, berries, nuts and perennial herbs and veggies for me and my
creatures in the Humble Jungle.

Mostly food related. (Obsession?)
Co-founded food coop in the 70's, Community Garden club in the 90's.
Volunteered for SEMAP (South Coastal Agricultural Partnership) for years...other stuff.
Sustainable Agriculture Degree. Charter member of Permaculture Providence.
Lived at New Alchemy in Falmouth for a season in early 70's.
Currently convalescing from brain stem damage.
I need a project.
Interested in perennial kale and am currently growing Chinese Yams (7-8 years?)
I'm open to suggestion
Let's get growing.
~Peace and Abundance~

Favorite Crops & Least Favorite Crops
I would like to grow Perennial kale (greens) and more alliums.
Berries grow well. Herbs too. Volunteer edible 'Weeds'. Flowers. PawPaws are very prolific.
Everything really... I'd like Asian pears. More pears in general.



Growing Experience
Growing food
Starting seeds
Growing perennials
Hand pollination
Seed-saving
Plant breeding
Other
Time Commitment
0-2 hours
Space Available
Kitchen-garden's worth (41 to 100 sq. ft)
Soil Details
I live on a TidalRiver bank that was filled with rock and sand in the 1700's.
For the past forty odd years I've upgraded the soil with livestock bedding and manure, dynamic accumulators and CARDBOARD. I love cardboard! My soil is quite nice yet always being Stewarded.
Growing Location Descriptors
Neighbors' Crops (within 1/4 mile)
I live in a farming (fishing) Community... ???
Neighbors' crops (within 1 mile)
Same
Possible GMOs in the neighborhood...
Details
The local dairy farms grow corn silage. I really can't say the distance from me...over the hill and through the woods?
Other relevant information
I've had woodchucks for a few years...have a new dog, I hope that works.
I free range my chickens. It will be a challenge with fencing (young plants etc) since my unfortunate health misfortune... I intend on continuous healing...I'm getting around.