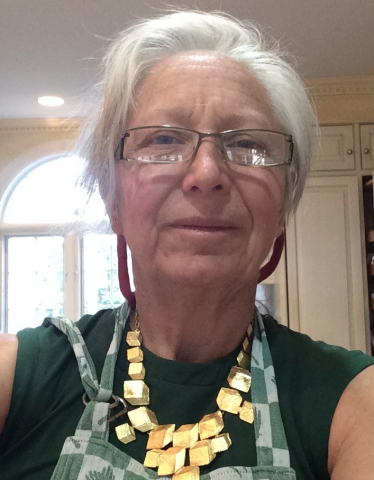 Full Name
Lorette Cheswick
Member for
4 months 2 weeks
Volunteer Background
Gardener/farmer/seed collector/apiarist
Favorite Crops & Least Favorite Crops
I like to grow and propagate plants that bloom at surprising times and ways.
I don't like to grow lawns
Growing Experience
Growing food
Starting seeds
Growing perennials
Hand pollination
Seed-saving
Time Commitment
0-2 hours
Space Available
Small lot (101 - 400 sq. ft)
Soil Details
BhnB= Birdsboro silt loam 2-6% slope. This area is inside a 2 acre electric fence and there is a 20 hive apiary in the middle of the space.
Growing Location Descriptors
Neighbors' Crops (within 1/4 mile)
none
Neighbors' crops (within 1 mile)
hay, wheat, horses
Possible GMOs in the neighborhood...
Details
I have suburban subdivisions and light industry across the river.
Other relevant information
I grow mostly small amounts of non GMO crops for pollinator forage. This upland area is a mix of native and non-native plants, from annuals to trees. Elsewhere on the property I grow natives, including almost 40 acres of native wetland species along the Raritan river. I am particularly interested in developing the floral environment to provide for all fauna, fungi, and other kingdoms. I treat bees per current research recommendations, but use organic and permaculture practices wherever possible. I keep records.
The cotton I grow is from Organic sources and is grown for insect forage and hand spinning.