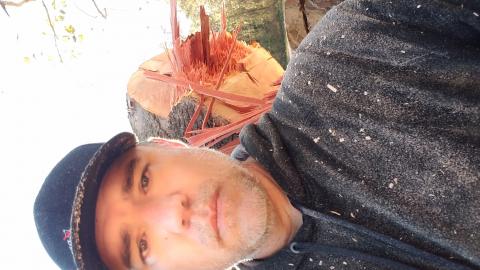 Member for
4 months 2 weeks
Volunteer Background
I volunteer at our local food pantry growing food for donation. I usually only grow human scale although I do have access to tractor, tiller etc.
Favorite Crops & Least Favorite Crops
I grow alot of beans, root crops and winter squash since I grow to educate & donate.
I don't have a crop I dislike, yet.

Growing Experience
Growing food
Starting seeds
Hand pollination
Seed-saving
Space Available
Nice backyard (401 - 2500 sq. ft)
Soil Details
My largest plot is on a river floodplain. I have secondary plots that are above the floodplain with varying depths of topsoil over a clay subsoil.
Growing Location Descriptors
Neighbors' Crops (within 1/4 mile)
Tomato, summer squash, okra, se corn
Neighbors' crops (within 1 mile)
Same
Possible GMOs in the neighborhood...
Other relevant information
Deer and rabbits are the primary concern.
I don't use any chemicals so I do experience some insect pressures.