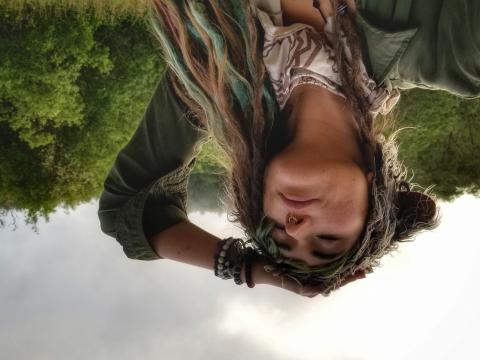 Member for
2 months 1 week
Bio
I consider myself an earth shepherd, passionate about the preservation of natural resources and expanding genetic diversity of our seeds and food supply. I have begun to collect and catalogue various heirloom, organic, and wildcrafted seeds through my travels and farming experiences.
Extending beyond a hobby at this point, I hope to ally with seed librarians, organic farmers, and progressive agriculturalists to collaborate on seed saving projects and events.

As my own seed library grows every day, I have created a user-friendly system for organizing and accessing personal seed collections (photos to come).

xx.
Mailing Address
Soft Teas
Gold Hill
Gold Hill, OR 97525
United States
Volunteer Background
Projects I have collaborated on are marrying regenerative soil and companion planting with organic hemp in the Pacific Northwest; volunteer at The Mindfulness Project in Thailand (2017); organizing the Peoples Climate March in Humboldt, California (2015); wwoofing on an organic farm in Pescadero, California (2013), and various personal and community gardening and outreach projects between 2011 to the present.
Favorite Crops & Least Favorite Crops
Beans, Corn, Squash, Melons, Amaranth, Exotic Fruits
Growing Experience
Growing food
Starting seeds
Seed-saving
Space Available
A bed or two (11-40 sq. ft)
Growing Location Descriptors
Possible GMOs in the neighborhood...