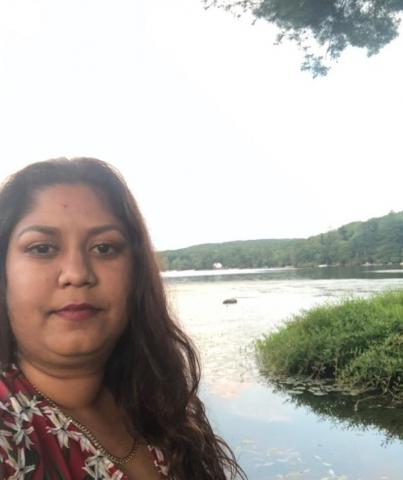 Full Name
Shereeda Maragh
Member for
1 month 1 week
Volunteer Background
Fairly new to gardening and I love it. Last year I grew strawberries, tomatoes, cabbage, lettuce, sweet & hot peppers from little plants I purchased and wild flowers from seeds.

This year I am growing tomatoes, chili/banana/habanero peppers and various herbs and mints from seeds and my strawberries came back from last year's plantings. I am also growing dahlia's using their roots.

Most of my crops have gone to the rabbits/groundhogs/deer but I love my local wildlife and do not mind sharing with them.

I love cactus pears and joined so that I can learn more about growing them in Central NJ.
Favorite Crops & Least Favorite Crops
I love peppers and tomatoes because they are simple. I haven't yet found a least favorite. I am willing to grow anything edible and anything that helps to sustain the natural wildlife in my area (especially the bees).
Growing Experience
Growing food
Starting seeds
Growing perennials
Time Commitment
0-2 hours
Space Available
Kitchen-garden's worth (41 to 100 sq. ft)
Growing Location Descriptors
Neighbors' Crops (within 1/4 mile)
brussel sprouts, cabbage, potato, tomato, various peppers