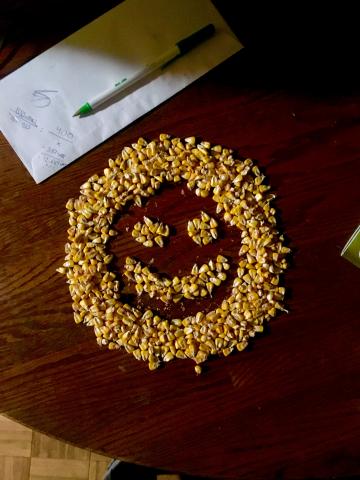 Full Name
Liam Sean Kelly
Member for
1 year 8 months
Volunteer Background
Hi! My name is Liam. I'm a 22 year old horticulturist with seven years of experience propagating, gardening, and foraging. Being part of this network energizes me to help the effort to preserve people's ability to produce produce for our communities in the coming climatic changes. I'm eager to take part in any project I can provide valuable breeding input, and also have fun loving on these plants!
Favorite Crops & Least Favorite Crops
I like to grow and can grow well - hot garlic, tomatoes, hot peppers, pole/bush beans, popcorn or flour corn, potatoes, fruiting cactuses, figs, amaranth, squashes, citrus sp., prunus sp., herbs, roses.
I'm learning to grow some flowers, including flowering perennials/evergreens. Most melons do poorly in my area, and tomatoes can have off years too depending on the summers. The changing climate is bringing eastern MA unstable winters, cooler springs, and these switch very rapidly to hot summers.
Growing Experience
Growing food
Starting seeds
Growing perennials
Hand pollination
Seed-saving
Plant breeding
Other
Space Available
A bed or two (11-40 sq. ft)
Soil Details
I topdress with compost and used Fox Farms Ocean Forest potting soil. Because the native soil is depleted and contaminated urban land, all growing is done in raised beds and pots. The previous tenant at my current apartment maintained an organic vegetable garden for years in the enclosed beds.
Growing Location Descriptors
Neighbors' Crops (within 1/4 mile)
Tomatoes, rhubarb, plums, figs, peaches, apples, onions, various beans and squash, amaranth, goji berries, grapes
Neighbors' crops (within 1 mile)
above, plus sunflowers, fennel, corn, peppers, carrots
Possible GMOs in the neighborhood...
Details
None that I know of, urban Boston area doesn't have commercial GMO agriculture.
Other relevant information
Because I am young and renting, for the moment I move every year or so. I've had a lot of practice moving plants and adjusting them to different microclimates, including overwintering some, though it leaves something to be desired for consistency. Makes sure we're all adaptable, I guess! Oh, and the humidity here means lots of powdery mildew if we're not careful.
Other
I have experience propagating cuttings, growing in containers and raised beds, overwintering tender perennials, growing under lights, and also accurately identifying wild edibles.