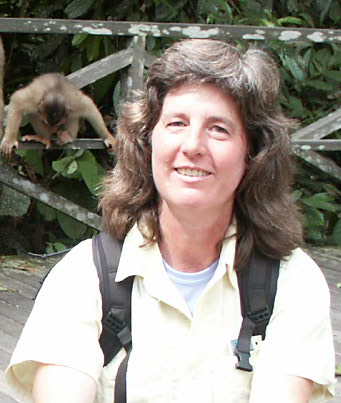 Member for
1 year 5 months
Bio
Linda has a BS in biology and a Master of Public Health. She spent several years in lab research, followed by 25 years as a chemical safety consultant in Silicon Valley. Now she volunteers on human rights projects and putters in her home orchard and garden. Linda's latest passion is permaculture and perennial vegetables.
Mailing Address
20255 Glasgow Drive
Saratoga, CA 95070
United States
Educational Background
BS in Biology, Master of Public Health
Volunteer Background
Linda was the project lead for San Jose's Heritage Orchard, a collection of 300 historical stone fruit trees at Emma Prusch Park. She also produced feature articles and the Organic Gardening column for "Fruit Grower" magazine
Favorite Crops & Least Favorite Crops
Favorites: salvias, tomatoes, onions, and various forms of kale (including tree kale)
Least favorite: squash
Growing Experience
Growing food
Starting seeds
Growing perennials
Space Available
Big backyard (2501 - 10,000 sq. ft)
Soil Details
Soil is very sandy, former stream bed according to older neighbors. The top 12 inches is now excellent due to copious mulching with wood chips.
Growing Location Descriptors
Neighbors' Crops (within 1/4 mile)
None
Neighbors' crops (within 1 mile)
None
Possible GMOs in the neighborhood...
Details
Suburban neighborhood. Neighbors have landscape guys who grow lawns and green meatball shrubs. One neighbor rejected my tomatoes because "they've been OUTSIDE!"
Other relevant information
Potential problems with bunnies. I expect to fence portions of the garden.