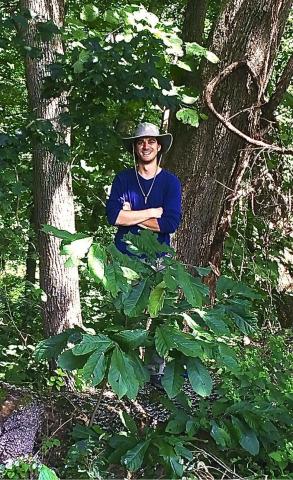 Member for
1 year 5 months
Volunteer Background
Homesteader & sustainability consultant. Specializing in tree crops, agroforestry, bamboo, mushrooms and organic gardening.We are ecological stewards trialling sustainable solutions to grow a healthier community and planet. We test all types of plants to see if they are good candidates for sustainable food production in Tennessee.
Favorite Crops & Least Favorite Crops
Tree crops of all kinds & any vegetable or herbs I can get my hands on. Chestnuts, Hazels, Goumi, Quince, Bush Cherry, Sunchokes, Air Potatoes, Ginger, Tumeric, all the flowers!
Growing Experience
Growing food
Starting seeds
Growing perennials
Hand pollination
Seed-saving
Plant breeding
Other
Time Commitment
Over 10 hrs
Space Available
Big field (1 - 5 acre)
Soil Details
Growing in a fertile bottomland in the foothills of Appalachia between the Cumberland basin & Highland Rim
Growing Location Descriptors
Neighbors' Crops (within 1/4 mile)
Pasture
Neighbors' crops (within 1 mile)
Annual vegetables
Possible GMOs in the neighborhood...
Details
We are still meeting our neighbors
Other
Southeast Tennessee is a very special zone, at the foot hills of the Appalachian mountains, we get a mix of different climate conditions. Parts of the smoky mountains are considered temperate rain forests and are more "sub-tropical" due to the moist gulf stream and winds we get from the gulf coast. The challenge is that we are also on a similar latitude as Deserts and drier regions like the Mediterranean, so we also can get droughts throughout the season, which is why we aim to develop adaptive & neglect tolerant plants for our rapidly changing climate.