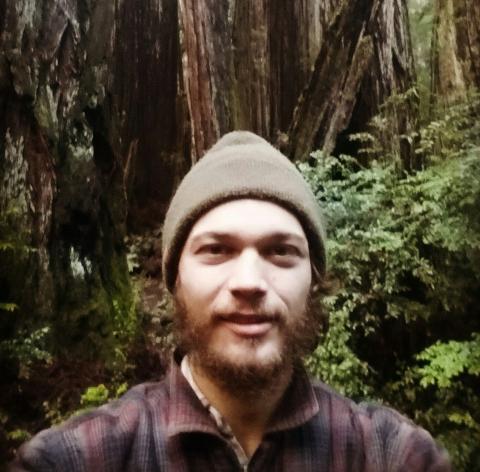 Member for
2 years 3 months
Bio
I am interested in landrace gardening, growing root crops, native plants, spring ephemerals, medicinal herbs, and tree crops.

My projects include planting of tree crops: walnuts, butternuts, chestnuts, chinquapins, hickories, especially hybrid hickories (hicans), several wild plum species, hazelnuts, persimmons, serviceberries, honey locust, and oaks. I have begun playing with potatoes from true seed, and am about to enter into the second year of breeding a multi-colored landrace sweet corn. I am fascinated with all things Ipomoea, growing out from seed tuberous species like Ipomoea pandurata, Ipomoea macrorhiza, and even the common Ipomoea batatas. Other root crops I focus on include Apios, both americana and priceana. Also camas (Camassia scilloides + quamash, leichtlinii, angusta), yampah (Perideridia americana, P. gairdneri, P. oregana, P. bolanderi), and sunroots (Helianthus tuberosus, strumosus, schweinitzii).

For spring ephemerals and native edibles/medicinals, I grow: bluebells (Mertensia), ramps and wild onions (Allium tricoccum, stellatum, cernuum), Solomon's Seals (Polygonatum), ginsengs (dwarf and American), harbinger-of-spring (Erigenia bulbosa), spring beauty (Claytonia), eastern thimbleberry (Rubus odoratus), potato dandelion (Krigia dandelion), cucumber root (Medeola), mayapple (Podophyllum), and sweetroot (Osmorhiza).
Volunteer Background
Horticulturist, botanist, beginning plant breeder, and naturalist.
Favorite Crops & Least Favorite Crops
Favorites:
- Sweet Potato
- Skirret
- Camas
- Sunroot
- Ramps (Allium tricoccum)
- Cabbage
- Parsnip

Least Favorite:
- Lettuce
Growing Experience
Growing food
Starting seeds
Growing perennials
Hand pollination
Seed-saving
Plant breeding
Other
Space Available
Small field (10,001 sq. ft. - 1 acre)
Soil Details
Soil in various places ranging from alkaline clay, to fertile circum-neutral soils, to slightly sour, and acidic.
Growing Location Descriptors
Possible GMOs in the neighborhood...