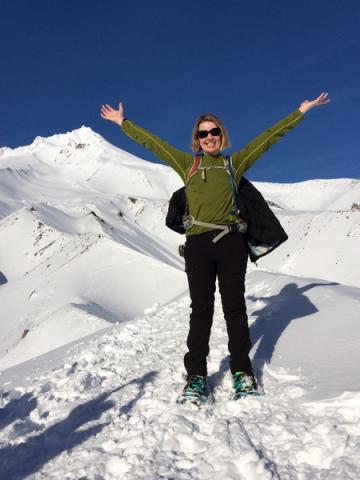 Volunteer Background
I'm a home gardener living in zone 8 west of the cascades. I have 2.5 acres with varied habitat: volcanic scree in dappled shade, wetland in dappled to partial sun, some areas of major clay in shade to sun, and some baking hot sun. I'd love to find more unusual and sustainable crops to grow. Initially I was interested in the idea once I tasted an actual daylily flower. I was surprised how good they were, and I thought how they could easily replace lettuce in my sandwiches, without enormous doses of slug bait, fertilizer, water, they are perennial and produce in the summer unlike the laborious lettuce. I learned that there is likely a whole world of options available to make edible gardening simpler, and wish to share that information with all who are interested. I would especially like to grow native species that have edible potential.
Favorite Crops & Least Favorite Crops
Miner's lettuce and corn salad are my favorite greens as they seed themselves effortlessly. I adore ground cherries in part because it is so unique and my kids will eat them with wild abandon. My favorite tree fruit thus far is the illinois everbearing mulberry.
Growing Experience
Growing food
Starting seeds
Growing perennials
Time Commitment
0-2 hours
Space Available
Big field (1 - 5 acre)
Soil Details
As described above, my soil types vary tremendously.
Growing Location Descriptors
Neighbors' Crops (within 1/4 mile)
Normal home gardens, and I live near timber and christmas tree farms.
Neighbors' crops (within 1 mile)
wild blackberries for sure
Possible GMOs in the neighborhood...
Other relevant information
My largest issues are: an enormous slug population, cabbage butterfly, long season of rain followed by approx 3 months of drought, and quite a bit of shade.