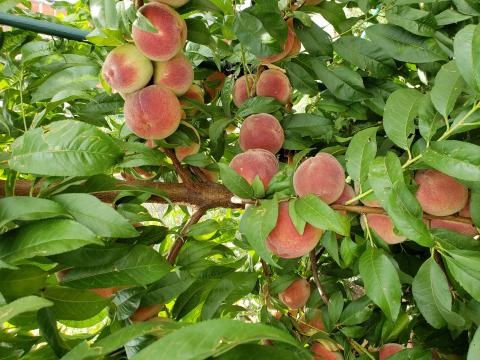 Member for
10 months 3 weeks
Volunteer Background
Avid urban gardener. I love the idea of urban homesteading, and growing as much as possible in a small lot in a sustainable organic way.
Favorite Crops & Least Favorite Crops
I like to grow fruit, any and all. I want to grow every kind of fruit that I can. I also like growing squash, peas, beans, tomatoes
Growing Experience
Growing food
Starting seeds
Growing perennials
Hand pollination
Seed-saving
Time Commitment
Over 10 hrs
Space Available
Kitchen-garden's worth (41 to 100 sq. ft)
Soil Details
My soil is pretty good, with fairly neutral PH. It has been amended by me over the years.
Growing Location Descriptors
Details
Unknown, some of my neighbors are gardening, but mostly flowers and lawns.
Other
I've been growing food crops in backyard gardens since I was a child. I have created and tended a small, organic orchard with, apples peaches, plums, pears, apricots, and many types of berries. I concentrate my annual efforts on fruit crops such as melons, squash, tomatoes, tomatillo, snap peas, green beans.