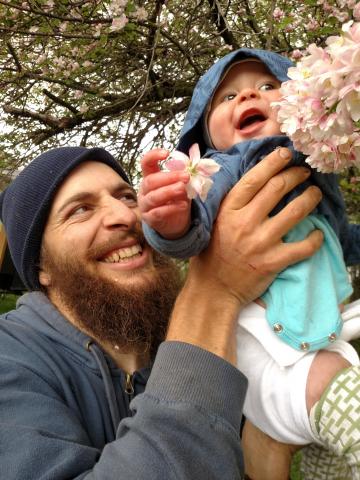 Member for
2 years 3 months
Bio
Farmer and cultivater by trade. Experienced with organic practices both large and small. Practicing smaller scale right now. Mostly walking tractors and living aisle systems.
New to breeding and amateur to selection based breeding (selecting/sorting standard varieties). Excited to look into a couple dehybridizing projects; cucumber, babybokchoi. We'll see where it all goes!
Mailing Address
W6635 Keisling Rd.
Jefferson, WI 53549
United States
Volunteer Background
I've been farmin since i was a kid, on a dairy farm in WI. Got through college and decided to go into organic farmhanding and escape office work! So I've been doing that for 8+ years, almost all in organic vegetable work on many sizes. Currently I' partnered with a small CSA farm and co-op in Southern WI. Just before that apprenticed with Beth and Nathan Corymb formerly of Turtle Tree Seed, for two years learning and practicing veggie seed saving basics.
But tryin to bring that info back here. This is our first year with many projects on site and at isolation gardens. Everything from celeriac to cabbage, carrots to radish, watermelon to corn. A jam packed year. But it will give us clues to what's possible here.
Favorite Crops & Least Favorite Crops
Favorite Crops:
I love biennials despite their length to achieve seed.
I like squash more these days! Excited to practice hand-pollinating this year.

Least:
Watermelon. mostly cause they're heat lovin.
Grain, cause I don't have a large enough scale equipment, but we do have land. Perhaps soon!
Growing Experience
Growing food
Starting seeds
Growing perennials
Hand pollination
Seed-saving
Plant breeding
Space Available
Kitchen-garden's worth (41 to 100 sq. ft)
Growing Location Descriptors
Neighbors' Crops (within 1/4 mile)
corn and soy
Neighbors' crops (within 1 mile)
corn and soy
Possible GMOs in the neighborhood...