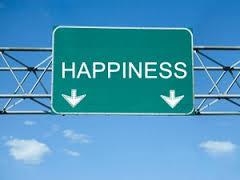 Member for
8 months 3 weeks
Bio
Grew up in the Susquehanna River Valley rich in corn and soybean production. Graduate of WVU school of Agriculture Resource Management. 30 years as a professional Landscape Gardener, Lawncare and Green Industry Service provider. 10 years Licensed Nursery Grower, Nursery Dealer. Strong experience with Integrated Pest Management in Turf and Ornamentals. Strong experience with control of wildlife species and damage to Landscape Gardens, Nursery Crops and Reclamation Plantings. Currently Implementing a Permaculture Food Farm and Forest in West Virginia.
Mailing Address
Nicholas Gainer dba: Permaculture Food Farm and Forest
1972 Jakes Run Road
Fairview, WV 26570
United States
Educational Background
Bachelor of Science in Agriculture, West Virginia University
Volunteer Background
Male, landscape gardener and permaculture enthusiast. 50yrs young. Strong mechanical background, Strong experience with composting and soil building, soil judging. Strong experience in Integrated pest management and wildlife crop damage reduction. Strong knowledge of woody shrubs and perennials. Currently working with edibles and forest resource implementation for food production.
Favorite Crops & Least Favorite Crops
Apples, pears and blueberries, high bush cranberries, blackberries and raspberries grow very well at my location. Nursery stock including evergreen, flowering plants, juniper and deciduous shrubs are what I use my production resources for. Composted soil mix is mostly used on site for soil improvement, nursery containers and occasionally for customer locations in landscape plantings.


Growing Experience
Growing food
Growing perennials
Other
Space Available
Small field (10,001 sq. ft. - 1 acre)
Soil Details
South facing steep slope, acidic topsoil and clay subsoil.
Bottom land, flat, natural water wealthy, fertile loam, sandy loam.
Northern exposure hillside, forested fertile soil and organic rich, with natural sources of water and native plant species
Growing Location Descriptors
Neighbors' Crops (within 1/4 mile)
Beef, natural hay crop
Neighbors' crops (within 1 mile)
Beef and Goats, natural hay crop
Possible GMOs in the neighborhood...
Details
Very few fields planted with conventional row crops in my area. Nearest row crop farmer is approximately 7 miles away.
Other relevant information
Strong experience with heavy deer pressure in production of flowers, and shrubs. Experience with insect and disease identification and controls... organic and otherwise...