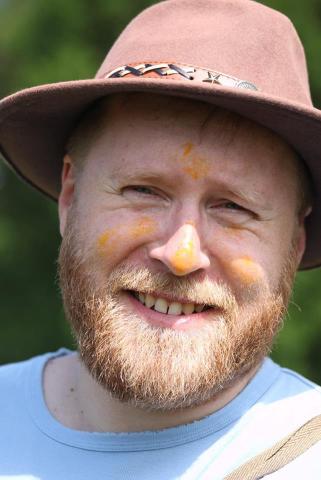 Member for
8 months 1 week
Mailing Address
Private contractor
Kymintie 23 A6
00560 Helsinki
Finland
Educational Background
Professional gardener, two years of studies.
Volunteer Background
Edible plant enthusiast from Finland (USDA 5, approx.) who is trial testing, and in future also breeding, mulberries (Morus spp.) , walnuts (juglans spp.), cornellian cherries (Cornus mas) and bush type Prunus, and many more. I am a professional gardener, studied for two years in school, and been studying on my own before and after that. Interested in rural life and ecology, and happy as a kite often :) .

I have some space to use in my current yard, but I can offer fields and fields back in my family estate, where I do my tree growing anyways. The trick is that I can't be there all the time, so I usually grow plants to reasonable size in pots, and then transfer them to the estate, and let them be, weeding them two or three times in a summer when I can go to there. Eventually I will move back, but right now it is this way.
Favorite Crops & Least Favorite Crops
I like to grow tree crops and bush crops, not so much annuals, although landraces are interesting enough for me to try for my own clumping onion!
Growing Experience
Growing food
Starting seeds
Growing perennials
Seed-saving
Time Commitment
Over 10 hrs
Space Available
Kitchen-garden's worth (41 to 100 sq. ft)
Growing Location Descriptors
Possible GMOs in the neighborhood...