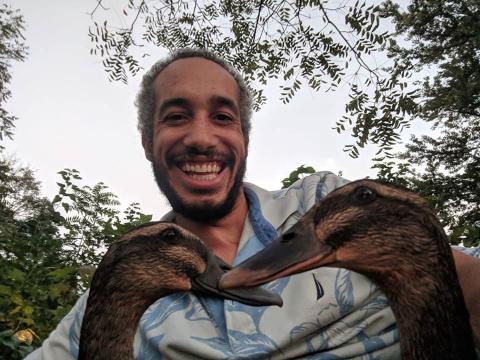 Member for
7 months 3 weeks
Volunteer Background
I'm a practicing certified permaculture designer. I have been implementing my designed for 4 years. Emergent design is the name of the game. I'm always looking for the next up and coming plant.
Favorite Crops & Least Favorite Crops
Kale, fruit trees, perennial herbs, and woody shrubs.
Growing Experience
Growing food
Starting seeds
Growing perennials
Hand pollination
Seed-saving
Space Available
Small field (10,001 sq. ft. - 1 acre)
Soil Details
There are several different types of top soil. The subsoil is lower piedmont red clay.
Growing Location Descriptors
Possible GMOs in the neighborhood...
Other relevant information
crazy amount of harlequin bugs.