Monkey Puzzle Tree Proliferation Project
Aimed at younger growers with permanent tenure on their land, this project aims to increase the availability of Monkey Puzzle Tree (Araucaria araucana) nuts/seeds in the United States. These endangered Chilean nut trees take decades to produce (30 years is normal), but once they start they can make tons of huge, delicious, nutritious nuts each year, for a thousand years. Select volunteers will be provided with young trees and/or seeds in order to establish research plantations at select sites around the country.
Description
Monkey Puzzle Trees (Araucaria araucana), also known as Chilean Pine, are temperate conifers with wide, long-lived, scale-like leaves, and huge cones featuring very large edible seeds. What a chestnut is to its close cousin the beech nut, monkey puzzle nuts are to other pine nuts (coincidentally, the raw monkey puzzle nuts taste very much like chestnuts). Once a staple for indigenous people in Chile, these nuts have great potential as a sustainable, carbon-sequestering food crop.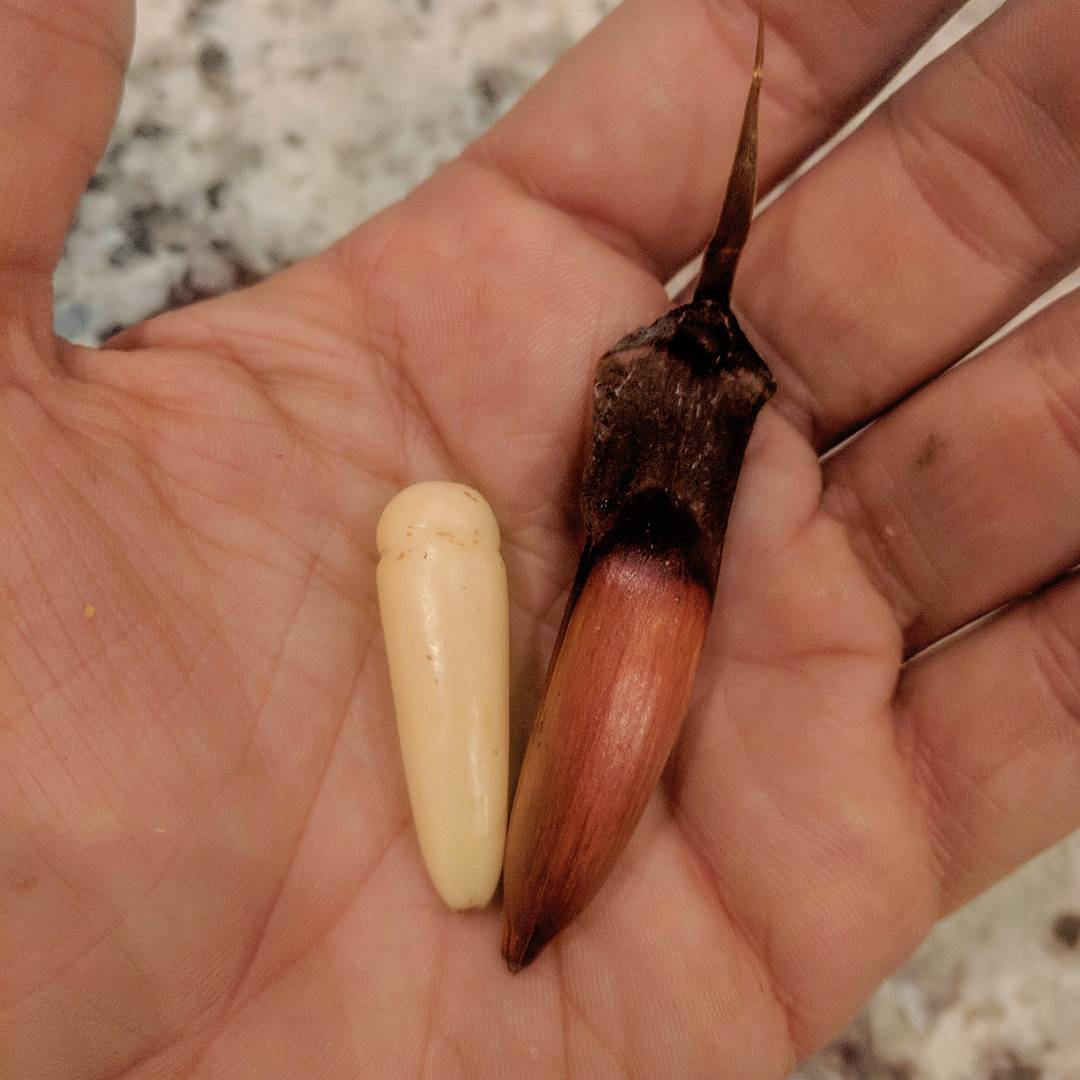 (Peeled Araucaria araucana seed, left, and unpeeled)
Because the trees take from 20 to 40 years to reach maturity (though some have been known to sooner), this project is aimed at younger growers who have permanent tenure on their land and expect to stay there for many decades, or older growers with permanent tenure on their land and who have a strong succession plan in place which includes future owners interested in continuing a very important long-term growing project. Monkey Puzzles don't transplant well at all, so permanent tenure really must be a requirement. A large enough amount of space will be required as well. They can grow quite large (100ft tall, up to 50ft wide).
Select volunteers will be provided with young trees and/or seeds in order to establish research plantings at select sites around the country. Growers will be encouraged to provide updates on the progress of their trees throughout the course of the project. Only growers in Zones 7 through 11 (with a few exceptions in Zone 6, possibly 5) will be accepted as volunteer growers.
Ultimately, I would like to see Monkey Puzzle Trees grown as a food crop all around the country, but in order to make this dream a reality, more seeds need to become available (there are very few sources in the US at present). Propagation from cuttings also needs to happen on a large scale. And we need to learn what its precise range is. With the climate changing and weather patterns shifting, we will try to get some planted even in places where it is not "supposed" to survive. If this does indeed become a decades-long project, it could involve breeding at some point down the line. I will be reaching out to the Chilean authorities to see if they are willing to send some germplasm here for preservation purposes. Far too much Monkey Puzzle Trees genetic diversity has been destroyed already in Chile, but a lot of diversity still exists in the species, and helping it be grown in other countries does make long-term sense.
Please sign up for his project if you fit the criteria and I will be in touch. Thank you.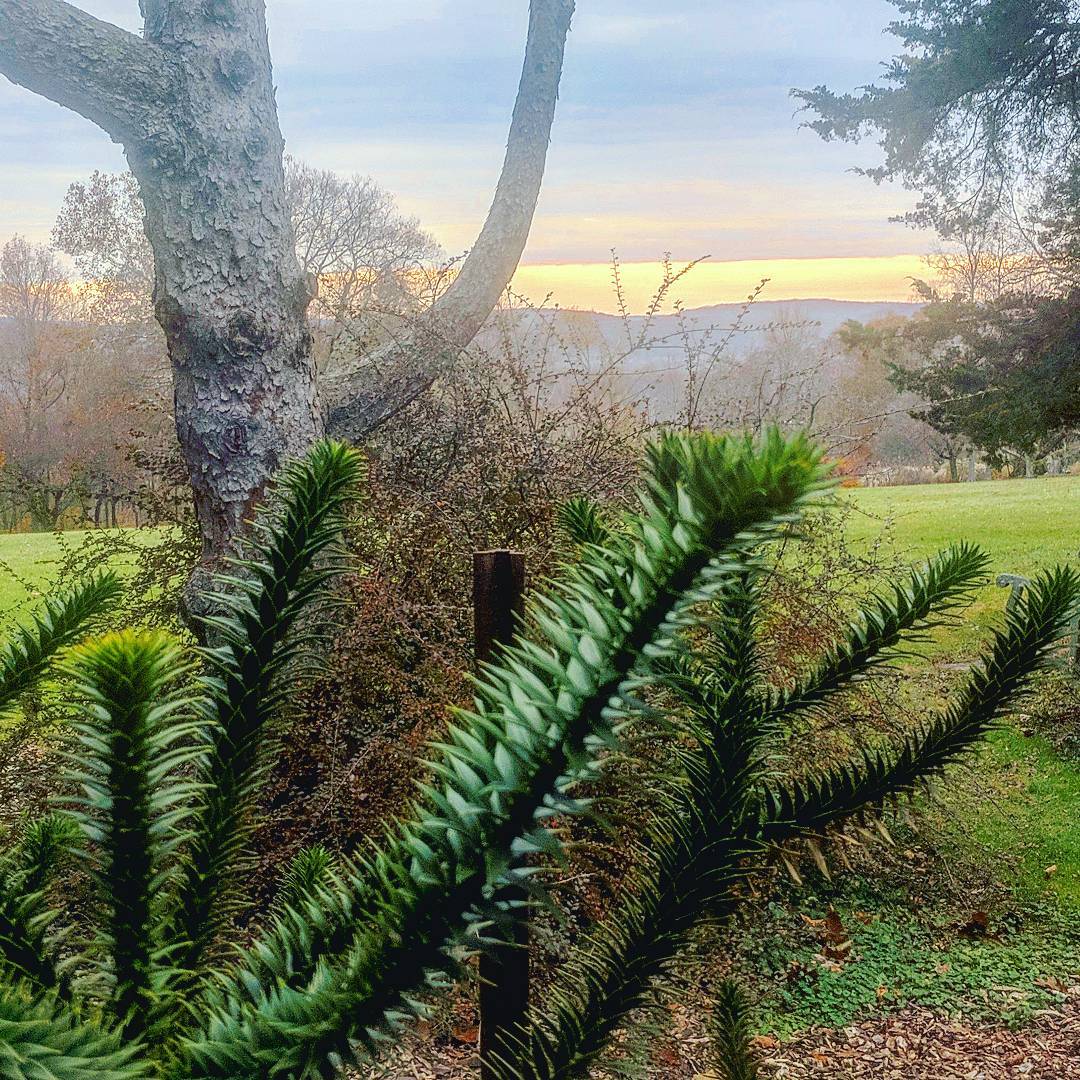 (Monkey Puzzle Tree growing at the NJ Botanical Gardens in Ringwood, NJ)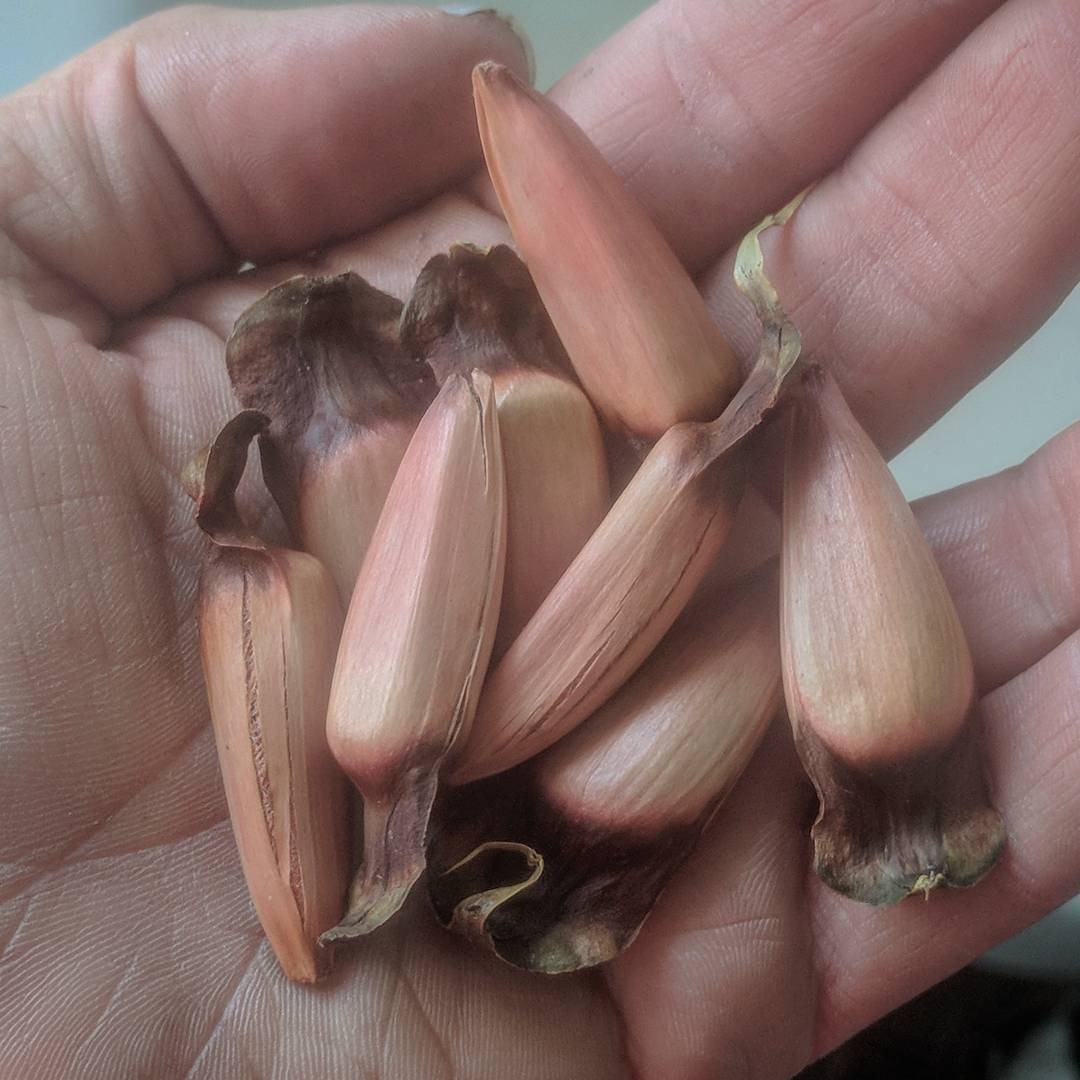 (Monkey Puzzle seeds)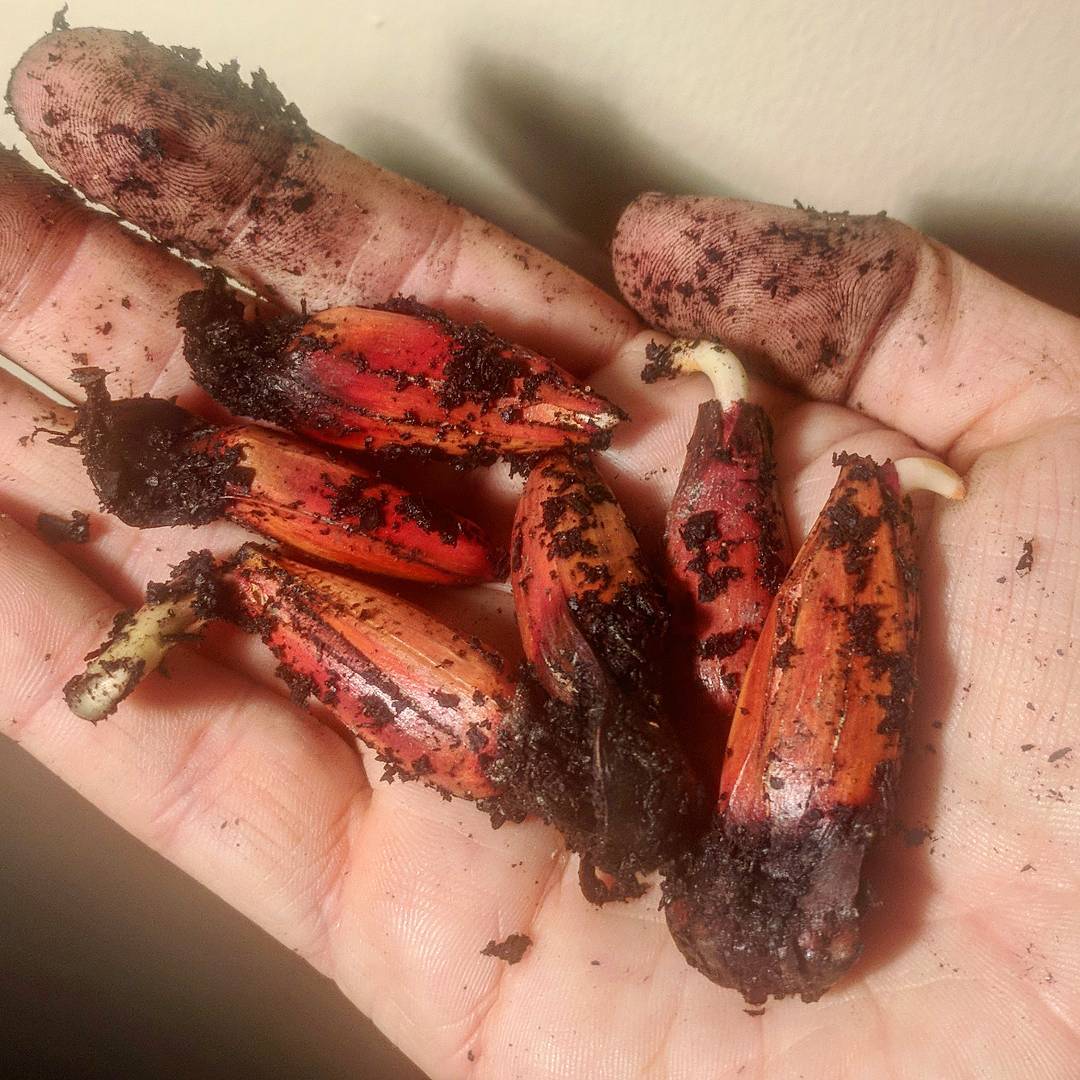 (Germinating Monkey Puzzle seeds)
Researcher background
See full bio on "About" page.
Are you seeking volunteer growers or other types of volunteers?
Yes, seeking volunteer growers
How many volunteers do you need?
25
What will you ask volunteers to do?
Grow trees from little saplings to giant mature specimens. All seeds will have to be planted. The tree is dioecious, so requires at least one male around for a group of female trees (but ideally more than one of each) to produce nuts.
Other requirements of volunteers?
Experienced, with permanent tenure on your land, in Zones 5-11 (but mainly 7-11 will be accepted). Growers from a wide range of geographic regions will be needed.
Is this a multi-year project?
Yes
Can volunteers expect to be able to keep some germplasm (seeds, bulbs, cuttings, spores, etc) at the close of the project?
Yes, of course